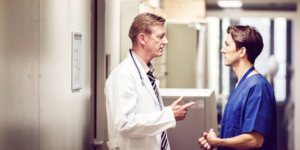 An RCM relationship tailored for you
At Global, we believe that when healthcare works together, care and quality have greater value. So we approach each client's needs individually, tailoring the service model and technology to be more collaborative, more transparent and a more trusted partnership. We don't just plug you in and turn you loose. We spend the time necessary to listen to the details and present solutions for the challenges and  complexities of your practice.
As a dedicated partner, we become an extension of your office.
People make your practice a success from the front-office where patient care begins. When you work with us, people also make your practice a success from the back-office where patient relationships cared for, cash flow is prioritize and administrative complexity is solved.  People make healthcare work, and that begins with a Dedicate Account Manager who is the center of those relationship. Your go-to person for all questions, and the connection between you, your patients and your reimbursement.
Our dedication to service runs throughout the organization, from customer service to our CEO. We serve one another with a continuous dialogue around your practice performance, insight on developing best practices, and an informed dialogue about changes impacting reimbursement and regulation.  We recognize that customer service goes beyond a help desk, so we are committed to building resourceful partnerships, that last.
Contact us today for more details about our Dedicated Account Managers and what we can offer your practice.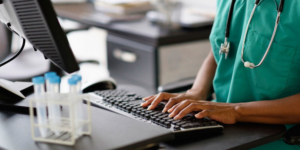 Improve Profitability
As a decision-maker in your practice, finding new ways to improve profitability is one of your top priorities. You may have considered investing in new technology, streamlining operations, cross-training employees, or outsourcing certain practice functions to reduce costs. We believe the answer to these questions is "Yes", and we can deliver on each of these.
Outsourcing your RCM operations with us advances your technology capabilities, strengthens clinical and financial integration, and enables reimbursement processes that improve your patient and payer relationships.  In addition to the financial benefits, working with Global delivers the operational capacity to allow you time for focused patient care.
Is outsourcing right for your practice?
As physicians continue to face an increase in costly regulations and reduced reimbursement rates, many medical practices are looking more closely at the advantages of outsourcing RCM. Global provides comprehensive RCM solutions that span traditional fee-for-service models and help lead your practice into the new value based healthcare economy.  We have more than 30 years experience in value based healthcare reimbursement for some of the world's leading physician and physician organizations. That experience will be put to work to help your practice prosper financially, continuously improve quality and provide a patient experience that distinguishes your practice among patients and payers.
Contact us today for more details about our approach to RCM Services and how we can help strengthen your practice.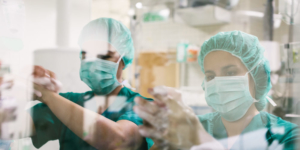 Maintaining strong cash flow is a priority
Cash flow is critical to most practices, and to assure you have the financial strength to address changing reimbursement models we offer advanced medical billing and payment posting services.  We manage your revenue cycle process to ensure accuracy and timeliness of cash flow from patient and payer reimbursement from the first to final dollar of reconciliation.  Our goal is to assure that your practice has the financial momentum to accelerate, today and into the future.
From Patients to Payers, We Manage Reimbursement for You
Effective cash flow and collections is the result of of strong processes and knowledge from first dollar to final dollar.  Beginning with patient engagement, our team accurately facilitates eligibility, copays and deductibles before care begins.  Following care, we create two channels for collection with patients and payers, beginning with timely and clear communication of patient statements and clean claims submission. When denials do occur, we view that as an opportunity to collect and learn to accelerate cash flow in the future.  Each process, executed accurately and timely by dedicated teams of patient, payer and denial management personnel trained to serve your needs.
Contact us today for more details about our approach to RCM Services and how we can help strengthen collections and cash flow for your practice.
Beyond Fee For Service, Are you ready for Value Based Reimbursement 
For more than 30 years we have developed, operated and optimized sustainable reimbursement programs that benefit providers, payers and patients. Our programs are driven by the highest standards of quality to align each participant in achieving greater value and sustainable economics.
Contact us today for more details about our approach to RCM Services in a value based healthcare economy.